October 24, 2023
The University Hospital Foundation (UHF) is excited to announce their signature event, Festival of Trees is back in-person with more ways to celebrate the holidays. Festival fans will be able to enjoy the Gala & Auction presented by Sharon & Jim, Brown, the Scott Family Foundation and Kim & Don Wheaton, Silver Bell Soiree presented by Cantiro, 5050 Draw presented by James H. Brown Injury Lawyers, and a fully indoor Santa's Breakfast, complete with photos with Santa, arts and crafts activities, indoor hockey shoot and more.
Presented by Landmark Homes, the Festival of Trees aims to raise $2.4 million towards two healthcare causes at the University of Alberta Hospital (UAH).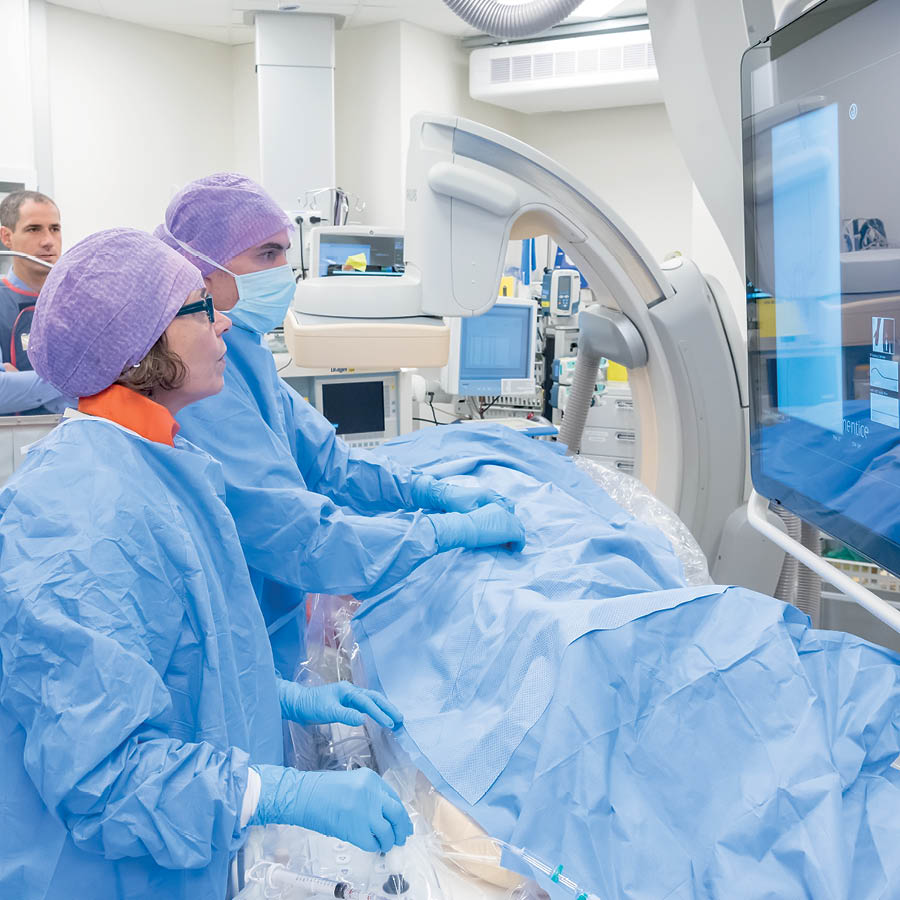 Image provided by Laerdal Medical. All rights reserved
"Every cause the University Hospital Foundation fundraises for advances Edmonton and Alberta as a leader in health care. This year, we are raising funds for a state-of-the-art Simulation (SIM) Centre, and the renovation of the Fourth Floor Atrium," announces Dr. Jodi Abbott, President and CEO of the UHF.
A SIM Centre would allow healthcare teams at the UAH to practice every aspect of patient care with the most innovative technology available – enhancing patient safety, further developing skills and teamwork, and providing invaluable opportunities to develop and test new research, medical devices and procedures prior to use in the healthcare environment. This means that healthcare teams could do test runs of even the most complicated procedures long before involving a patient; reducing risk, improving patient care and experience.
The second of the Festival of Trees fundraising causes, the transformation of the Fourth Floor Atrium at the UAH, would turn an underutilized space into a calm and healing space for patients, their families and healthcare professionals. Families would be able to receive critical updates and information about hospitalized loved ones in a peaceful environment, while also providing a refuge for hospital staff in need of a space to rest. This project will advance patient and family-centered care for the nearly one million visitors the UAH sees each year and provide a space for mental wellness for the 10,000 staff, physicians and volunteers who work there.
One of Edmonton's most beloved, longest running holiday celebrations, the Festival of Trees is a critical fundraiser that supports the University of Alberta Hospital – including the Mazankowski Alberta Heart Institute and the Kaye Edmonton Clinic – and healthcare innovation here in Alberta.
It is due to that critical role as a fundraiser that the Festival of Trees has moved focus on fundraising through these larger events.
"In consultation with external parties, we realized that in order to raise funds for important healthcare causes effectively, we needed to focus on efficiency and fundraising," explains Dr Abbott. "Patients and improving health care is of paramount importance to us and in order to maximize the funds available towards that goal, we adopted a new festival format."