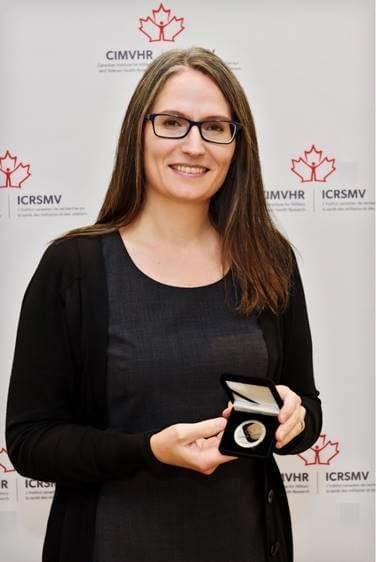 This month meet Dr. Jacqueline Hebert, a Physical Medicine and Rehabilitation Specialist at the Glenrose Rehabilitation Hospital, who is working to bring Osseointegration surgery to the University of Alberta Hospital.
1. Where were you born/where are you from?
I was born in Winnipeg, Manitoba but lived most of my life in Alberta.
2. When and how did you decide to become a doctor?
I actually did not want to be a doctor when I was younger. I was in University, studying anatomy and physiology, and I realized how cool the human body was. I wanted to know more. So, I decided on medical school.
3. What led you to specialize in Physical Medicine and Rehabilitation?
I spent a month at the Glenrose during my medical training, and I loved each and every day seeing patients respond to their rehabilitation therapies. Working with a team to improve the quality of life of a person who had experienced an injury was extremely rewarding.
4. What do you do for fun?
Hang out with my kids actually! And we mountain bike and ski in the mountains as much as we can.
5. What has donor support meant for the Osseointegration program?
Without the support of the University Hospital Foundation, the Osseointegration program would not happen. In can be so difficult to introduce new programs of care despite overwhelming evidence that this is the right thing to do. Donor support is providing us the ability to bring this life-changing procedure to help patients in need.
When you think of the rate at which technology is advancing, there is so much potential to improve lives and pave a new way for restorative treatments. We need this kind of support to tip the scales and show the effectiveness and importance of helping people rehabilitate back to their optimal function using all the tools at our disposal.
6. What would you like to say to all the supporters of UHF who are committed to advancing healthcare in Alberta?
Alberta is home to brilliant innovators and dedicated professionals that create this incredible capacity to lead the charge in advancing healthcare. Additional funding from donors helps us to demonstrate how beneficial and effective new approaches to health care and rehabilitation can be.