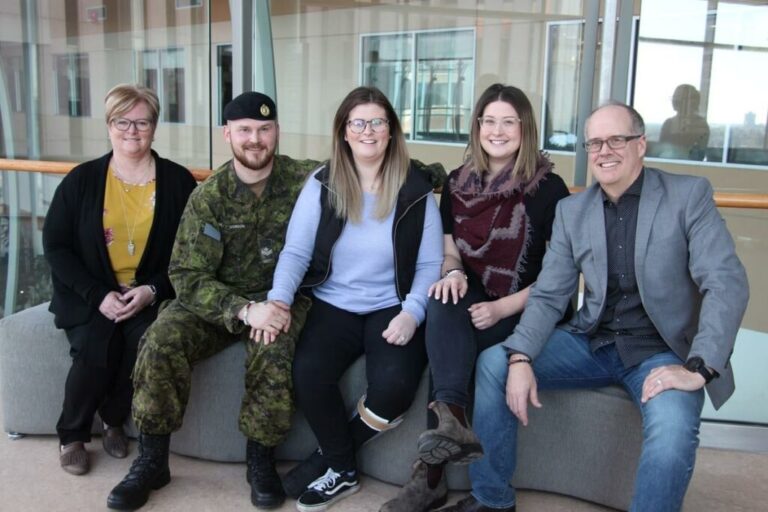 Maysyn's life changed on February 25th 2018. This day will always hold meaning to her, however, she doesn't remember it as the day she suffered a stroke, rather as the day she became a survivor.
Her day was like any other, until she started to feel funny later that evening. She was house-sitting her parents house, watching The Bachelor like any other 24 year old, when she started to feel off. She texted her boyfriend, now fiance, mentioning her neck was sore, but didn't think anything of it. Soon thereafter, it felt as if someone had pushed her 180 degrees. She reached for the phone and called her fiance, Alastair. Frantically, she tried to tell him something was wrong and that she was in need of help, but all he heard on the other line was gibberish. Maysyn was experiencing aphasia. She collapsed to the ground where she laid, fighting for her life, until her sister, MacKenzie, arrived to check on her after receiving a concerning phone call from Alastair. It was now apparent that Maysyn suffered her first stroke.
The ambulance was called immediately and came to her rescue. She was rushed to the University of Alberta Hospital where she received care for her stoke.
Doctors, nurses, and staff were baffled as to why Maysyn experienced a stoke, as she was a healthy 24 year old. The bewilderment continued as Maysyn experienced a second stroke two days later while in the Neuro Intensive Care Unit.
Maysyn's journey had only begun, and her road to recovery continues to be a long one. She says her recovery was "overwhelmingly full of support". She is now part of a family that she never knew existed – a stroke family – made up of fellow stroke survivors. She also credits her friends, family, fiance, and acquaintances for their ongoing support, as well as the doctors and care teams for the role they played in her journey.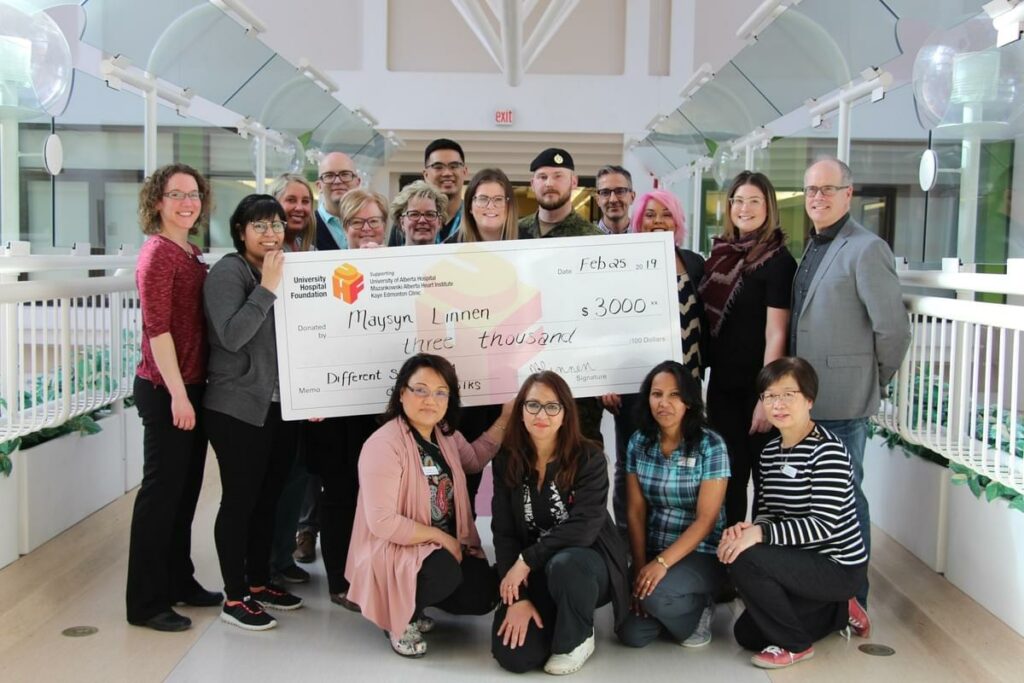 During Maysyn's recovery, she decided to make handcrafted bracelets to sell in an effort to raise funds for the University Hospital Foundation and give back to the hospital that saved her life. She is grateful to the doctors and staff for taking such great care of her, and this was her inspirational way of saying – thank you. Over her year long journey, Maysyn raised $3,000, which she donated on the 1 year anniversary of her stroke.
Maysyn is more driven than ever. She wants to live life to the fullest while giving back to the community through volunteerism. She is aware of the obstacles in front of her, but she doesn't plan to let anything stop her. With a wedding in the near future, Maysyn is busy wedding planning and looking forward to what the future will bring.
Maysyn hopes to be an example to other stroke patients and inspire them to keep pushing themselves in their recovery.
Photo credits to Terolenn Photography www.terolenn.com