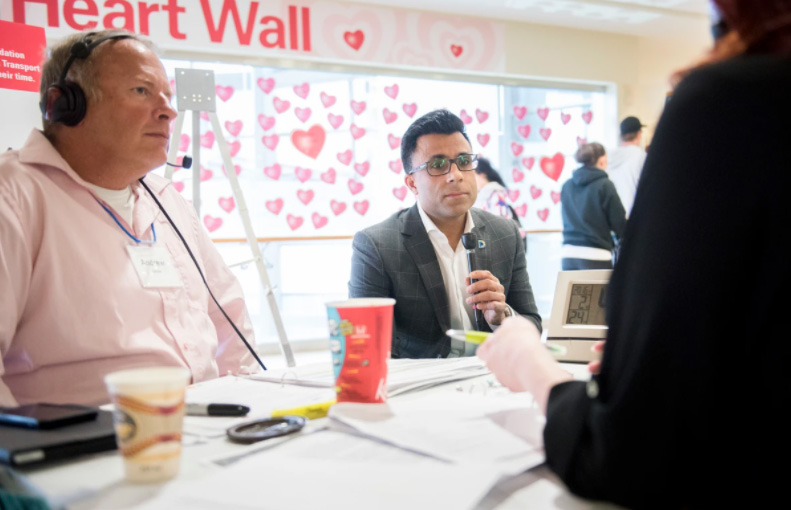 Anyone who has been a customer at Durabuilt Windows & Doors may have an idea of who Harry and Joe Sunner are. At the Foundation, we know them a little bit differently.
"Our support for the Mazankowski Alberta Heart Institute stemmed initially from the Healing Garden," says Harry Sunner, President of Durabuilt Windows & Doors. "The eastern community made a pledge to get together and be a part of the Facility. This was a few years ago."
Harry and his father Joe were major contributors to the Guru Nanak Dev Healing Garden – a 4,000 square foot haven within the Maz that offers patients a place to rest, visit and recover.
"We never hesitate to give back," explains Joe Sunner, who immigrated to Edmonton in 1994, and soon took over Durabuilt Windows & Doors. "When I took over the business, we had 10 employees. None of our success would have ever happened without support from the community."
Over the last 22 years, Durabuilt has grown to a team of over 400 people. For the Sunners, this has meant more capacity to give back to the community that once supported them.
"It didn't come without a few punches and setbacks, but what you get in Edmonton is a community people enjoy living in. You come here to grow a business or grow yourself," adds Harry. "Now, the Mazankowski is attracting the best doctors. It's become a staple institute in the country – and it's in Edmonton, which is something we are very proud of."
Recently, the Sunners have doubled-down on their support for the heart institute. In 2016, Durabuilt became presenting sponsor of 630 CHED Heart Pledge Day – an annual radiothon that has raised millions to advance care for cardiac patients at the Maz.
"We're very, very lucky to not have a family history of cardiac issues," says Joe Sunner. "But many of our employees and their families depend on the facility. We have realized how important a facility like this is in supporting the entire community."