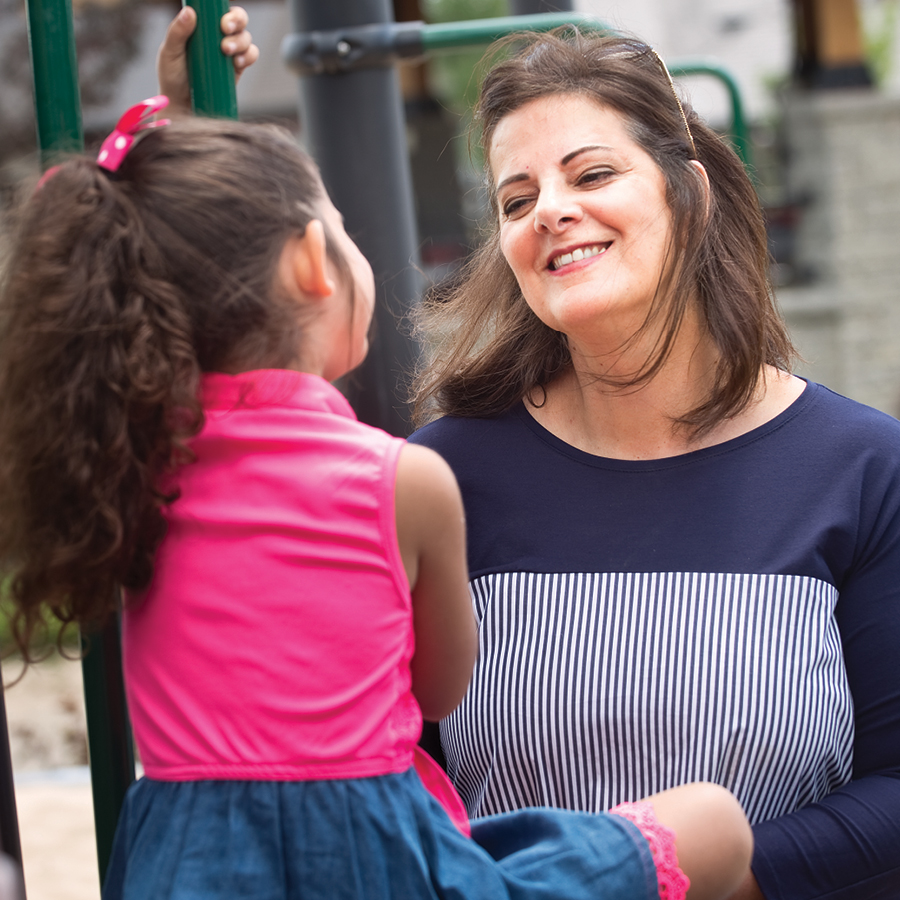 Not everyone gets invited to Buckingham Palace to receive the Member of the Most Excellent Order of the British Empire from Her Majesty Queen Elizabeth II – but Mona Nashman Smith of Edmonton did. Honoured for her work in international education, Mona spent almost 25 years in Germany and Oman developing education for students from around the world.
Headaches forced her to quit. Painful, pulsating headaches that would leave her bedridden for days. An MRI revealed the cause to be a noncancerous growth in her left ear canal. Mona sought help from specialists around the world – what they told her was far from encouraging. The location of the growth made surgery challenging and extremely risky: irreversible paralysis on the left side of her face and deafness in her left ear were almost certain.
As she pondered what seemed like a no-win situation, Mona received a phone call – that changed her life.
With a Masters degree in international education and a doctorate in educational leadership, Mona was more than qualified for the challenge of being CEO and superintendent of an IB World School and responsible for the education of 1200 students representing 73 nationalities. "I loved my work in Oman. I'm very proud of what I was able to do there."
Her career would have lasted much longer had it not been for the onset of debilitating pain.  "The headaches were horrible," said Mona. "From 2007 to 2014, when I returned home to Edmonton, I was having up to 2-3 headaches every week. I was functioning, I could do my job, but barely. I really felt at one point, before I came back, that I would probably go to sleep and not wake up."

Enter Dr. Keith Aronyk, Clinical Department Head, Neurosciences, University of Alberta Hospital, and his talented Gamma Knife team.  "At that point, I had never heard of Gamma Knife" said Mona. "Not one of the doctors I had seen before about my headaches had mentioned it as an option. After meeting with Dr. Aronyk I told him, 'I'm ready to go. Let's get rid of these horrible headaches.'"

Donors to the University Hospital Foundation's Brain Centre Campaign funded the $17.2 million Gamma Knife and 3T MR imaging, which is housed in the Scott and Brown Families Advanced Imaging & Gamma Knife Centre.

The first Gamma Knife patient received treatment on December 4, 2017. Since then, 155 patients have received 202 Gamma Knife treatments. One of them was Mona.

"I went to the hospital at 6:30 in the morning and was home by 1:30 that afternoon. I don't have headaches anymore. I can go to the gym. I can play with my grandchildren. I tell everyone I talk to, it's a living miracle.  I have a hard time believing it myself sometimes."